Home Goods, Clothes in Seattle
3
Zorb Soccer Bubble Ball, Bubble Football is a fantastic inflatable sphere. Humans can wear it in zorbing soccer events or more zorb ball activities. Generally speaking, it is like a bumper or bubble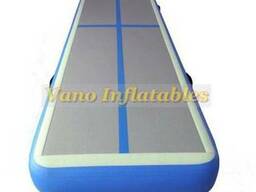 Air Track Gymnastics Mat Airtrack Factory is airtight supplies originally for gymnastics, integrating the edges of bouncy trampoline and a ground mat into a track. With the difference in sizes, air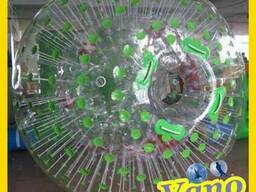 Zorb ball contains double layers sphere hamsterball that human could enter into through the hole opening. Usually, there are one or two entrances. Some different ways of the play are popular, like
Backgammon set made by using woodcarving technique with image of Ukrainian coat of arm. Material: ash wood. Material: ash-tree Finish: lacquer, stain, patina Weight: 4.8 kg (10.58
Global Chemia Group, Sp. z o.o.,

PL
Los Angeles, US
Pure Fresh Universal is the best tool for washing white and colored things. With the help of the necessary formulas appeared the ability to control pollution at temperatures up to 30 degrees. The gel
Технология, PE,

UA
Los Angeles, US
Production of forged furniture to order. We offer to your attention wrought-iron beds, canapes, benches, chairs, tables, chairs, hangers, furniture for bars, cafes, restaurants. Furniture for true
Folding, wooden Backgammon board playing set with carved Coat of arms of Armenia from ash-tree. Material: ash-tree Finish: oil, wax Weight: 3.7 kg (8.15 lb.) Dimensions: Opened: Length: 60 cm
Svettkani, DI,

IT
Texas City, US
Based on our knowledge of the distribution of warehouses in Tuscany, we are able to provide a great variety of contemporary textiles in stock. Textiles also include famous brands such as Versace,
Cool wooden carved backgammon board game playing set with deeply carved patterns. Material: ash-tree Finish: lacquer, stain, patina Weight: 5.2 kg (11.46 lb.) Dimensions: Opened: Length: 60 cm
New ads
Банные веники, Лос-Анджелес.
$2.50 /pc
Постельные комплекты, Лос-Анджелес.
$40 /pc $12-18 /pc wholesale
Мебель, Лос-Анджелес.
$1 /pc $1 /pc wholesale
Forged furniture, Лос-Анджелес.
$50 /pc $45-50 /pc wholesale
Брезент, Лос-Анджелес.
×
×
"Home Goods, Clothes" in regions
×
×